Shopping Cart
Your Cart is Empty
Thank you for your business!
You should be receiving an order confirmation from Paypal shortly.
Exit Shopping Cart
We are the leading National expert advocacy group
Credentialed experts to stop family, Criminal courts & cps abuses. Invoking your Human rights, constitutional rights & Americans w/Disabilities rights so courts, cps, law enforcement, employment STOPS VIOLATING THEM!!
We specialize in convoluted cases that come to us after the courts/cps makes a mess of them!
CONTINUED WORK TO ABOLISH THE FAMILY COURTS & CPS & ARREST THE BAD ACTORS
FREEDOM FOR ALL FAMILIES

WATCH OUR SOLUTIONS & JOIN OUR VICTORY!!

Francesca exposes Child SEX trafficking through the FAMILY COURT!

Like, subscribe & HIT THE BELL on YouTube-so you never miss anything we are doing

JOIN THE REVOLUTION



BEST SELLING BOOK PUNISHED 4 PROTECTING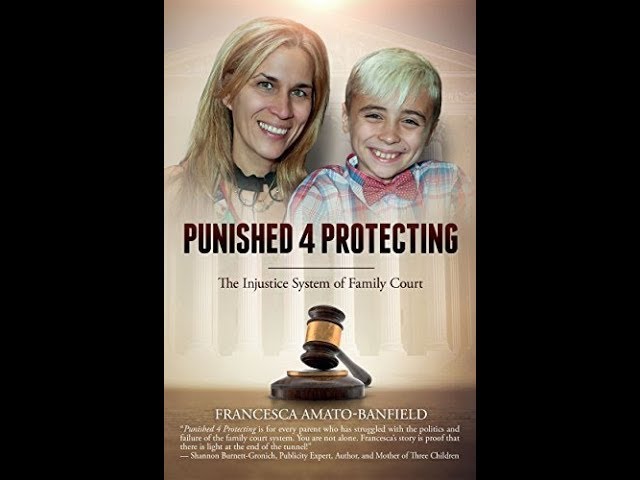 Kelly Ann Conway, Counselor to President Trump, and Chief Executive Officer (CEO), Ms. Francesca Amato-Banfield meet at Trump International Hotel, New York City.
P4P CEO and Presidential Counselor, meet to discuss Family Court Reformation and the P4P platform's victim services.
Domestic Violence expert Barry Goldstein
meets with P4P CEO and members.

From billboards to on location television interviews, P4P exposes Family Court and Child Protective Service (CPS) corruption while getting the word out to the right people, in the right places and at the right time in order to ignite change and instill familial preservation because in America, the family, which includes children is the basis of our nation's strength and resolve.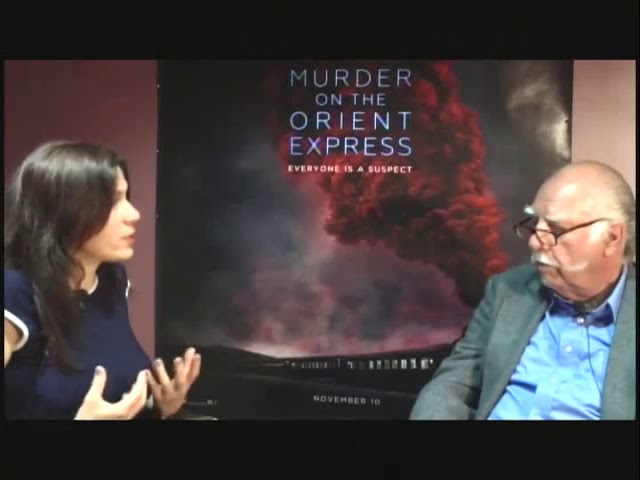 BOOK TALK WITH BILL LEMANSKI

CHANNEL 22 New York
PUNISHED 4 PROTECTING
"The injustice system of Family Court"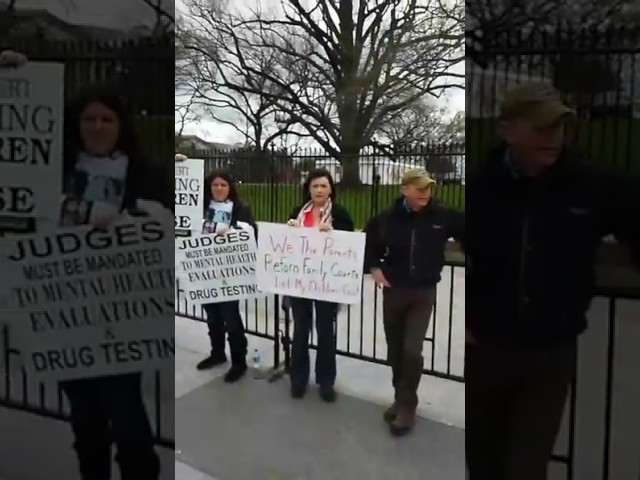 APRIL 1 2017 WE ARE NOT YOUR FOOLS
WE THE PARENTS EVENT
WSAZ NEWS WEST VIRGINIA CHANNEL 3
Victorious Life TV w/Lisa Buldo
Francesca is interviewed by the legendary Lisa Buldo from TBN while running as a WRITE IN Candidate for NY Governor! its not too late to make a GODLY CHOICE 4 NEW YORK
4 SUCH A TIME AS THIS EVENT
4 SUCH A TIME AS THIS
Laura Thompson
ToniJean Amato Kulpinski &
Francesca Amato- talk about being a victim & becoming VICTORIOUS!!!
Francesca Speaks before 5 million NY'RS on HART OF NY TV
Francesca Amato exposes the family court & how its the gateway door to child trafficking in our Nation- & all its ties to foster care- cps- forced adoption- the divorce court scam & real estate fraud interviewed by Angela Hart
Child Trafficking Briefing before Congress
4 The Children (c) education panel September 9 2019
Longworth Building Washington DC
Capitol Hill child trafficking briefing & how Family Court NATIONWIDE is the GATEWAY DOOR
KEY NOTE SPEAKERS:
Terri LaPointe, Dr. Carlos Rivera -pediatrician Christopher Marks, Francesca Amato & David Jose
4 The Children (c) Robert Slaven Founder
When you are facing a demonic system, an extremely abusive ex and his luciferin attorney, having Francesca by my side was a breath of fresh air. She understands domestic violence, tactics abusive "father's" use and how the criminal, unlawful court system operates. Francesca knows how to use the ADA to help good mothers who simply are trying to protect their children from the demonic system. I'm grateful for her guidance and support.
S.S.Idaho
See What People Are Saying
high profile case of mother & son

revictimized
"Thank you. God Bless P4P for all you do. Truly, P4P has given me a voice that was made silent. The courts tried to silence my voice through wrongful gag orders and now my voice is heard. Thank you for all you do for me and my family. P4P has helped me realize how it is to no longer be a victim of Family Court. Again, thank you!"
~ Elizabeth Ann
See What People Are Saying
"God Bless You for All that You Do."
"I am in awe of Francessca's knowledge, but more importantly she is such a fighter for justice. she truly loves these children, NO lawyer did what she did & we finally won!'
~ Maryanne Burt
See What People Are Saying
A victory for our family

FINALLY
See What People Are Saying
"You have addressed

my needs!"
"Yes . . . you just helped address one more part of the problem in the court system, and I too, have been punished for protecting."
~ Sherrie Ortiz
"You give me hope for our children."
~ Vonnie Dawson
See What People Are Saying
See What People Are Saying
"Family Court

Advocacy Unity!"
"You have united people and gave them hope again! You teach love and forgiveness."
~ H.B.
"I finally feel as if I am not alone. Thank you!"
~ Melissa Bazinett
See What People Are Saying
See What People Are Saying
"Without a doubt, you have give much needed help to a dear friend of mine and her sons, when there was none! P4P is a blessing indeed!"
~ Dani Park
/